Why Sanity?
Periods can be one of the most stressful and tiring days. But menstrual hygiene shouldn't be. With tampons and period panties, we pledge to make menstruators feel liberated and active.
With it's easy to use technology, our period products are designed to keep leakages, stains and rashes away. Embrace freedom with Sanity's personal care products.
Shop Now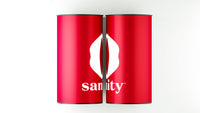 That's What She Said
The ease of application is great unlike the other options. Extremely skin friendly. Love the product packaging and thought of the colours being bold. We are not ashamed of our period.

Hiral Shah, R&D Head
Since I've moved to Bombay, finding the right brand of tampons that compares to what I'm used to abroad has been challenging. But not anymore :) Sanity tampons offer the comfort that I've been looking for in size, thickness and quality of product! Pretty happy with this one!

Aradhna Bakhai, Occupational Therapist
Knowing that these undies don't get displaced, even while I am at the office, doing my regular workout or even while I am sleeping makes my periods totally stress and hassle free. 

Jiya Patel, Entrepreneur
Sanity period underwear has given a completely new meaning to comfort especially when I am playing. I absolutely love this underwear and they are super safe to wear. They are a tad pricey, but I believe it's worth it for the quality they offer.

Sapna, Kabaddi Player
These period undies do function well and their fitting seems great. They don't make me feel weird while I am walking. Also, their care instructions are too easy to follow. I highly recommend them to all.

Avni K, Writer
So soft and comfortable, finally a brand that understands what a woman needs! Thanks for keeping me sane, Sanity!

Alina Israni, Education Counsellor
I don't usually use tampons because I've always been apprehensive about their level of comfort but these Tampons by Sanity are such a game changer!

I also workout wearing them & it's such a blessing because neither does it give me any rashes nor does it stain my clothes! Overall, super happy!

Tanvi Shah, Marketing Professional
Sanity Applicator Tampons are easier and cleaner to use than any pad. They are easy to insert and comfortable to wear for long hours. And the best part, I can now go swim and nap comfortably without worrying about stains. Would definitely recommend.

Dhvani Bedi, HR Professional
I can laugh a bit harder, sneeze a little louder and am no more hesitant to get up from my chair on my periods. Thank you Sanity for this amazing invention, you are a 10/10.

Kishwer Gujral, Designer
HOW SUBSCRIPTION WORKS?

WE'RE SOCIAL - BE A PART OF THE COMMUNITY @GETSOMESANITY